COVID-19 Updates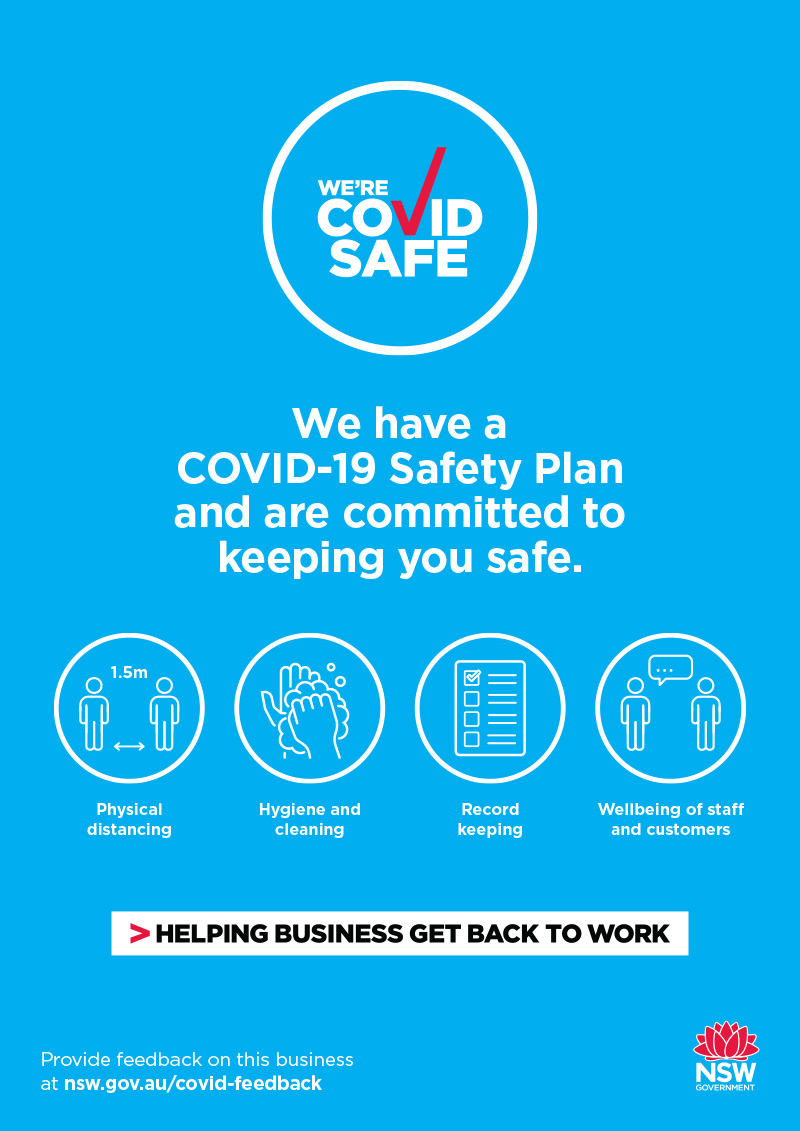 Dear Valued Client:
Over recent days we have all been observing the unfolding events regarding the COVID-19 virus. As we are all aware the situation and information is changing by the hour.
Ace Forklift Assessing has been implementing strategies to continue to support our clients and their employees, through these difficult times.
Ace will continue to have our training unit open for training and assessment, until such time as the government advises otherwise. We will continue to operate with all the recommended hygiene practices implemented.
Ace management recognizes with the changing times that it may be in the best interest for us to minimize where possible person to person contact for both our learners and staff.
Ace Forklift Assessing as of the 24th March 2020 will be rolling out a new form of a training package. The goal of the new package is to continue to provide our training service while limiting person to person contact.
Clients and learners will now be permitted to undertake the knowledge element of training at home. With the only required contact at this point being the practical training and license assessment booking.
How will this work?
1. Learners will be required to read through our training manuals with activities attached to complete their knowledge elements.
2. Learners will be allocated a trainer which they will be able to contact and will provide support.
3. Phone/Skype appointment will be organized by their trainer, at this time our trainers will be able to provide support and answer all learners' questions and concerns. These appointments will be individual appointments and provide one on one support.
4. Once the phone/Skype consultation appointment is concluded trainers will then forward the learner their training assessment test to be completed at home.
5. Clients/learners will be able to book their practical training sessions and assessment either at the time of booking the course or at the completion of knowledge training and training assessment at home.
Note: As this package rolls out Ace intends to provide demonstration and support videos to assist our learners at home.
In the event NSW goes into further lock down stages and we are forced to close our training unit, our clients will continue to be provided support by our training staff. The practical training and license assessment bookings will be reopened again once we are permitted too.
In the event that further closures will occur, Ace will continue to provide this course package, as a measure to ensure that our clients are able to become operational again with trained staff with minimal production time affected.
Ace will continue to support all our valued clients, our administration team will continue to be contactable throughout the next weeks/ months. Our training staff will be there to support and will continue to provide training to our learners.
Please do not hesitate to contact our team for further help. All the team here at Ace wish you all good health and safe passage through the next few weeks/months.
Kind regards
Ace Forklift Assessing Owners/Managers.
Kelvin Brettle
Ronda Brettle
You can find ACE Forklift Training at 66 Bryant Street, Padstow, or contact us here.