Forklift Licence Cost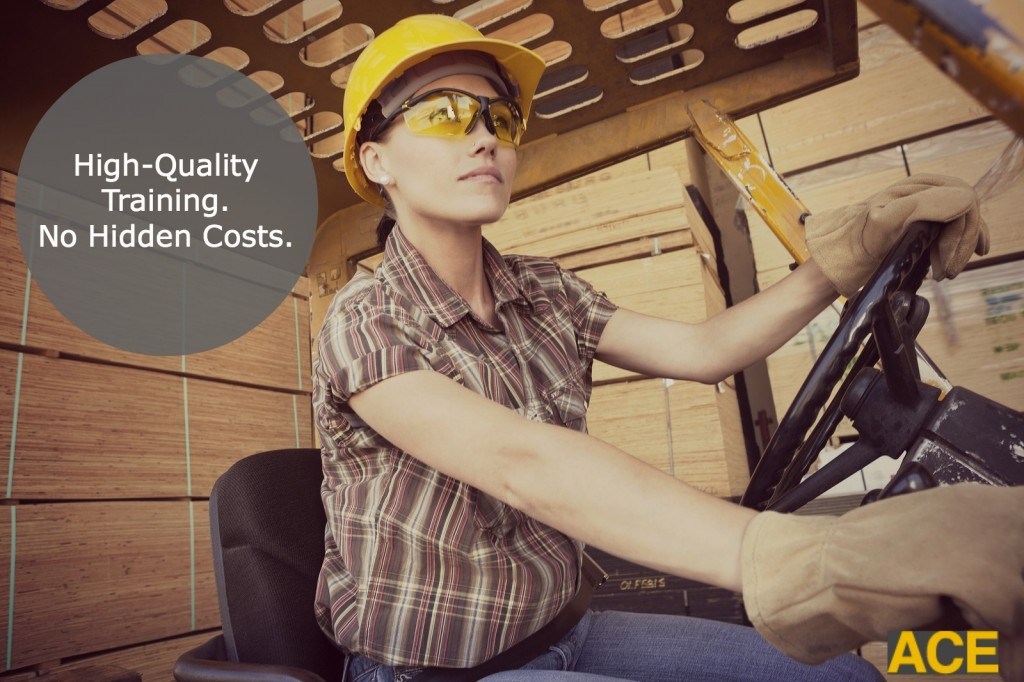 What are the costs of the forklift licence courses?
We have an open and honest pricing system so none of our trainees have to worry about being slogged with hidden additional costs. Our beginner's course cost $450.00 per person and our experienced, one-day, course cost $425 per person. Trainees who book their course with a friend get $50 off both their and their mate's course fees.
Are there other specials available?
Yes! Here at ACE we encourage all our trainees to make the best of their time here, developing their skills with our available courses in order to better their career projection. Trainees can take both the LO & LF Forklift Licence Courses at a discounted price.
What if I need additional help?
It's a requirement that all trainees at ACE Forklift Training have a good grasp of spoken English. However those less confident in their written abilities, or trainees who have difficulty reading and writing, are able to take their assessment as a verbal at an additional cost of $100. This payment covers the time of the assessor who will be walking you through the written-assessment material as opposed to you completing the theory part of your assessment via the workbooks.
What happens if I fail my assessment?
Whilst our trainers endeavour to ensure no student heads into an assessment before they're ready, failures (less than 3% of all enrolees) do happen. If you do fail, a payment of $100 will be required in order for the WorkCover assessor to re-conduct your assessment. This, however, is very rare.