Payment Options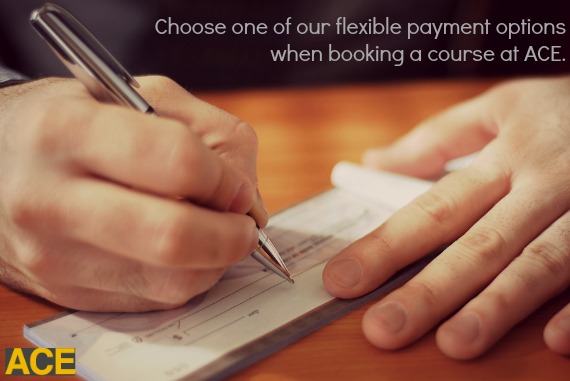 What are my payment options for my ACE Training course?
Companies can pay their invoice for group bookings via online banking, EFTPOS over the phone, or by company cheque.
Individual students can pay for the remainder of their course fees either by cash or by EFTPOS.
Please note that all accounts must be finalised by the morning of the first training day. The management at ACE reserve the right to refuse training to any person or company that does not finalise his or her account at commencement of training. Additionally, there are no refunds on deposits for change of mind. To read ACE Forklift Training's terms and conditions in full, please visit our terms and conditions page.